End of the school year is upon us. Some schools are already out for the summer. We still have another three weeks to go. And I'm going crazy looking for teacher gifts. So I decided to ask some of my teacher friends (and I have quite a few of those) what they would and wouldn't want to receive as a part of the end-of-the-year-gift.
Let's start with the DON'Ts.
Mugs
Some of my friends teach 5 different classes of about 25 kids. Can you imagine how many mugs that is in one year alone? Even if only two of three students give them a mug that's… Yah… you can do the math…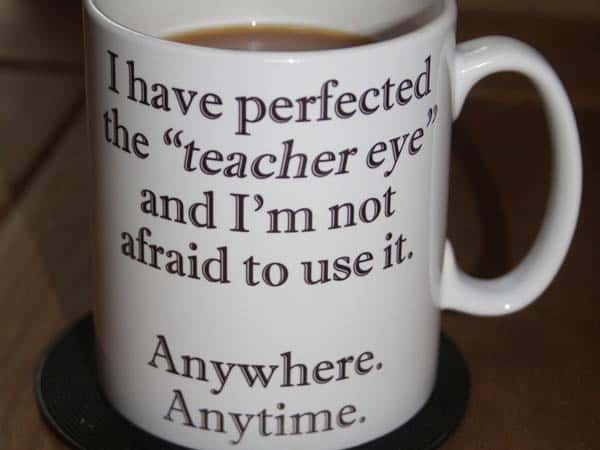 Candles
Just like you, teachers too, have their preferences. They may not like the lavender scent YOU like or they may be allergic to a scent. You don't want to send your child's teacher to the emergency room on their vacation, do you?
Apple-Themed Knick Knacks
We all know how symbolic an apple is to the teachers. And we think of teachers when we see apple themed notepads, paper weights or book dividers. But there is only so much space they have on their desks and in their classrooms. So enjoy their sight at the store and slowly walk away…
Body and Bath Products
These are very personal. One person may prefer vanilla scent over citrus or body scrub over lotion. According to my friends, most of them end up being re-gifted or sadly, they end up expiring and being thrown away. So keep that in mind when shopping for the next gift for your child's teacher.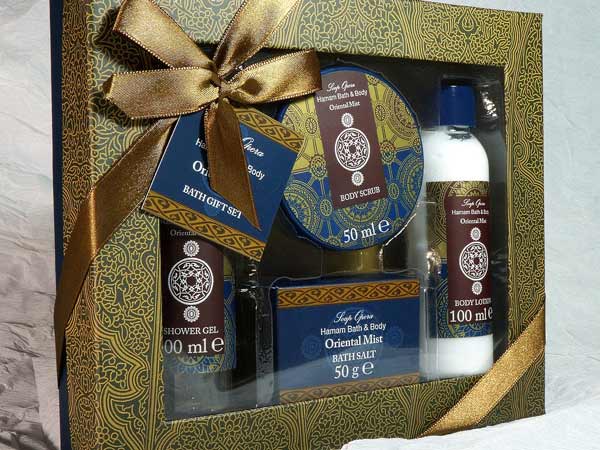 Hand Creams
Similarly to the bath and body products, everyone has their preference. And let's face it, how often do you use hand creams? How many of them do you go through in a year? It is very likely that your child's teacher has their preferred brand or scent. So let them choose their own…
Stuffed Animals
Yes, they are adorable and receiving one from a student, especially a very young one, is sooooo sweet. But what is a teacher supposed to do with a stuffed animal? There is only so much space they have in their classroom, and unless they have their own kids who may play with the toy, they will end up in a box, until one day they will be donated to a second hand store. You don't expect the teacher to display them in their house. Would you? I wouldn't!

Picture Frames
These may be very nice, but as with anything else, they take space. Some teachers have walls lined up with picture frames given to them by their students. But creating such a wall and deciding what picture to put in each frame is a lot of work. And even worse – don't give your child's teacher a picture frame with your child in it. You may love them to death, and the teacher may enjoy them as well, but that's a little creepy if you ask me.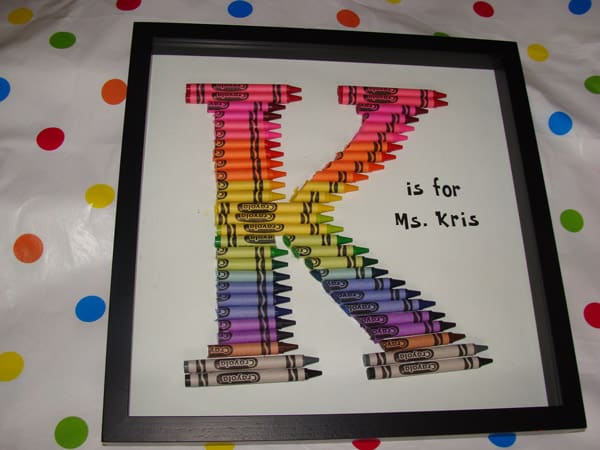 Pinterest-Worthy Home-Made Clutter
You read it right. CLUTTER. You may be crafty and you may have spent hours on the crayon covered glass jar to hold the teacher's pens or that beautifully painted flower pot. But really, would you want to display tens of those all over your workspace or your home? Because let's face it, you're not the only crafty mom in that class. And let me remind you, your child's teacher often has 50 or more students they teach over the school year.
Home Made Treats
This one was hard for me to swallow, as I love making treats for my kids teachers. But here is my friends' justification. First of all – allergies. You never know what allergies the teacher or their family members have. Two – short shelf life. Most of the homemade treats have to be eaten ASAP or they will go bad. So if the teacher gets several of them, do you expect them all to be eaten? If so, it leads us to the last point – metabolism. These gifts may be great for a young teacher who has no issue inhaling a box of cookies in one sitting, but it is so much harder when you are older or when you are watching your waistline.
Anything Teacher Themed
Teachers spend ten months in the classroom with your children. They are well aware of the profession they chose. They don't need the "I teach, what's your superpower" T-shirt or that extra large wine glass with "I teach, what's your excuse" on it.
So now that we've cover what not to get your child's teacher, let's get to the good stuff. Here is a list of things your child's teacher will most likely really want.
Teacher Gifts They Actually WANT:
Personalized 'Thank You' Note
Teachers love receiving personalized 'Thank You' notes letting them know how much you appreciated their work. My friend says that some of the best cards she received were written by the students, not the parents. They included examples of specific class events or lessons that your child enjoyed and will remember for a long time. She mentioned things like special projects they did, guest speakers they had, an extension that the teacher gave your child on a project or a book they read in class and your child really liked. Anything that will show that your child appreciated something the teacher did for him / her or the entire class.
A Box of Quality Chocolates
I know, I said no homemade treats, but this is different. They come packaged, so even if there are allergies that your teacher or some of the family members may have, they won't be exposed to the allergens. Also, their shelf life is much longer. The teacher is not stuck with trying to eat all of them within a week so that they don't go bad. Instead they can enjoy the treats over the entire summer.
Gift Cards
You can never go wrong with a gift card. Now, you may say: "my child has a different teacher for most subjects and I have more than one child. It can get expensive very fast." I'll say, I agree. But according to my teacher friends, it will cost you about $5.00, if not more, to buy them a gift they will never use. So why not give them a gift card for $5.00 instead. And if they have several classes, those gift cards do add up.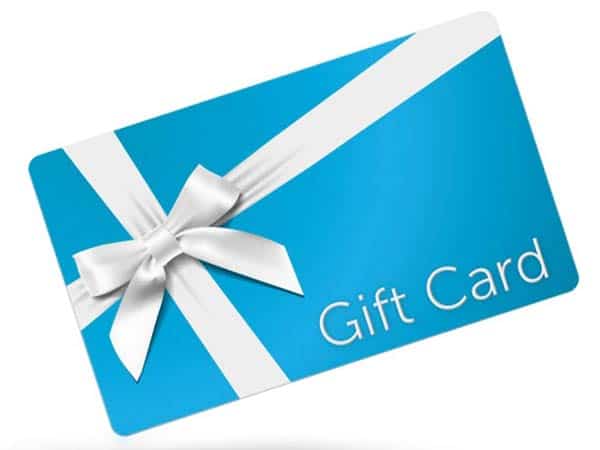 Some of the favourite gift cards include movie passes, bookstores, coffee shops, teacher supply stores, even, iTunes or dollar stores. And yes, there is also that controversial gift card, you know, the one to the liquor store. Believe it or not, after dealing with some students for the whole ten months, teachers would love to see that gift card included with a 'thank you' card, more so than any other.
I know that gift giving is not an easy task, but I hope that this little list will help you choose the right gift and to make your child's teacher really happy!
If you have any other ideas that the teachers in your life received and loved, please share them in the comments. I'm always looking for something unique to give to my kids' teachers.