New school year is right around the corner. Many schools have already started. We have another two weeks to go before our kids are back at school. It is not easy to get them back into the groove of things, and get back into our daily routines. Getting up in the morning is a struggle. In order to make my life easier, our morning calmer and attempting to be overall a bit more organized, we follow the same evening routine every day. Here are a few things that make our mornings easier.
Back to School Evening Routine
School Work Before Play Time
The first part of our back to school evening routine actually starts right after school. We have a checklist on our fridge that lists all of my kids homework and activities. Before they are allowed to turn on the TV or video game, all of the work written on the checklist has to be completed. Some of the things on the checklist include simple stuff, like bringing their lunchboxes from their school bags to the kitchen, or putting their agendas on the kitchen table to be signed. But then, come the important things like going over all homework assignment and deciding which one to complete first. Getting to work and completing the task before moving on to the next subject or assignment. The bottom line – all the work has to be done before the kids are allowed any typo of free time to read or play.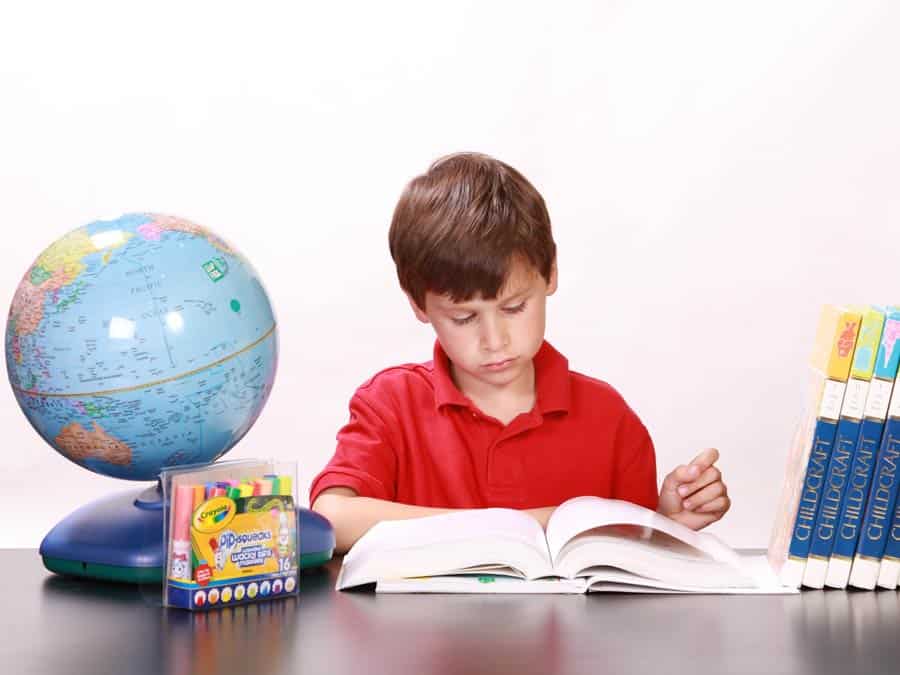 Making Lunches the Night Before
Another part of our evening routine is making lunches for the next day. My kids are very picky eaters, therefore I make sure to involve them into making their lunches. They get to choose their fruit and vegetables, what goes on their sandwiches, and whether they prefer a salad or some leftovers from dinner. Having them involved in making lunches, make them appreciate the effort that goes into putting them together, and most of the time, makes them eat their lunches in full.
Packing Their Backpack and Placing Them by the Door
Another thing we do the night before as a part of back to school evening routine is pack up the kids backpacks. Things like assignments, notebooks, permission slips, agendas, and any other work that needs to be brought to school the next day is all packed up and ready to go before the children go to change into their pajamas and go to sleep. All we have to do in the morning, is put their lunchboxes into the backpack, their water bottles into the side pockets and they're ready to go.
Laying Out the Clothes for the Next Day
The last thing we do as a part of our evening routine, in order to make our mornings much easier and relaxed, is set the children's clothes out on their chairs for the next day. We look at the Weather Network first, to see what the weather will be like in the morning. Then my kids go to their closets and pick out their outfits for the next day. That way there is no struggle in the morning and no indecisiveness as to what to wear. Whatever they have chosen to wear the night before they will be wearing to school that day. No changing their minds, no going through the closets, no fuss.
Stress-Free Mornings…
We have been following these four rules since our children started preschool. Right now they have become a routine, and my kids do them without thinking twice about them. September is always the hardest. After two months off, even I have a hard time getting back into the swing of things. But by mid October, this routine is once again engraved in us all and we love it! We don't run around in the morning figuring out what we are going to wear, what we're going to take for lunch, or where are those papers that we signed (or even worse – didn't sign) the night before. All of that has been done the previous evening. We all make an effort to ensure that all of these things are checked off. It's not easy. And the kids need reminders quiet often, but in the end it is all worth it.
What About You?
Do you have a back to school evening routine that makes your household run smoothly in the morning and helps your life less stressful? I'm always on the lookout to improve my life, so I'd love to hear from you in the comments.